Even as Nazis swept across Europe and harsh austerity measures gripped the United Kingdom, people still woke up every morning and got dressed. And despite it all, plenty of women wanted to look sharp. Hence: Fashion on the Ration, a new exhibit chronicling the creative street styles of the 1940s.
It's the work of London's Imperial War Museum (whoa there guys, take it down a notch) is currently hosting the (delightfully named) show. The Guardian has a little peek at the exhibit's lessons:
Introduced in 1941, clothes rationing meant coming up with ways of finding a look on limited resources, or whatever was to hand, such as bracelets made from aircraft components and bridesmaids dresses made with parachute fabric. The best examples here are a bra and knickers made from silk RAF maps, once belonging to Countess Mountbatten. Innovative and stylish, that combination works in any era.
And for those of us who can't make it across the pond, this Telegraph review of the accompanying book has some great context about the Make Do and Mend, introduced in 1942, and the determinedly upbeat Vogue issues of the period: "It would be an added calamity if war turned us into a nation of frights and slovens," went one dictum. And of course, photos:
G/O Media may get a commission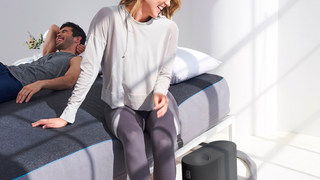 Eight Sleep Pod Cover
Photos via Getty.